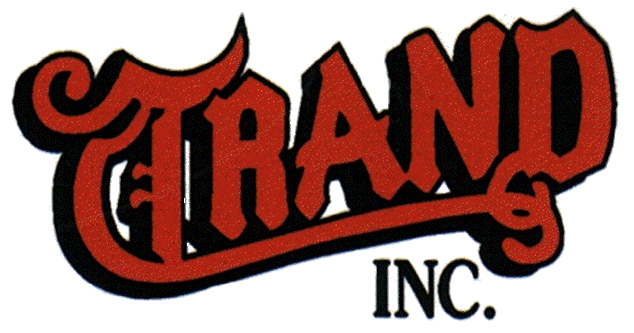 Trand, Inc.
Crane Services
​
Trand, Inc. was established in May of 1990. The company is owned by Terry & Sandra Arnett and was named for their daughters, TRessa & ANDrea. Terry serves as President & manager of Trand, and Sandra as accountant. The business was started with nine oilfield rig-up trucks for the purpose of moving drilling rigs in Kansas, Oklahoma, and Texas. In 1991, they diversified into long-haul, flat-bed trucking and purchased their first truck in that division. In 1995, the oilfield trucks were sold, and two double drop trailers were purchased for hauling oversize and overweight loads. In 1996, a 25-ton hydraulic crane was added and since that time, a 30-ton, a 70-ton, two 90-tons, a 275-ton, and a 550-ton crane were added to the fleet. In 2000, land and buildings were purchased and renovated at 40216 N Hwy 281 and the business was moved to that location. Trand, Inc. now concentrates on crane services. In 2014, a 900-ton Liebherr LTM 1750-9.1 was added to the fleet. It is the 3rd of its kind in the United States. In 2015, a second 900-ton Liebherr LTM 1750-9.1 was added to the fleet, the 6th of its kind in the United States. Trand, Inc. is proud to be the first company in the U.S. to own sister cranes of this type.
​
​
Trand, Inc. has been involved in several large construction projects, including the Pratt Regional Medical Center expansion, the Larned State Hospital expansion, John Hammonds Ballpark and Expo Center in Springfield, MO, the High School in Andale, KS, and a large addition to the IBP plant in Emporia.
​
The business has evolved over the years in many ways. Since purchasing the (3) 900-ton Liebherr LTM1750-9.1's, a large part of the business is performing maintenance on wind turbines. In a 3 year period, between the three cranes, Trand's operators performed over 350 rotor removals. along with all other component repairs. Trand, Inc. also provides crane support for turnarounds in many gas plants and oil refineries. Trand, Inc. was the first company in the United States to own the Liebherr LG1750 lattice boom hydraulic crane. This crane is the only crane in North America that has a full luffer and S12 configuration, and is outfitted with every configuration available.
​
Our customers include wind farms, millwrights, farmers coops, gas plants, oil producers, compressor stations, steel erectors, precast erectors, ethanol plants, and other contractors.
​
​
​
​
​
​
​
Our business is lifting objects but our focus is on people, our clients. Our aim is to meet their needs by going the extra mile. Therefore, much of our service takes place outside the crane. Trand, Inc. is a small family owned company, whose people have strong values and believe in providing personal service to our clients.
​
The company was honored with the Distinguished Business Award in 1997-98. Terry, president of Trand, Inc., served on the Kansas State Highway Advisory Commission from 1997-2005. Our company owners, Terry & Sandra Arnett, were also honored with being selected as the Small Business Persons of the Year by the U.S. Small Business Administration in 2010.
​
​